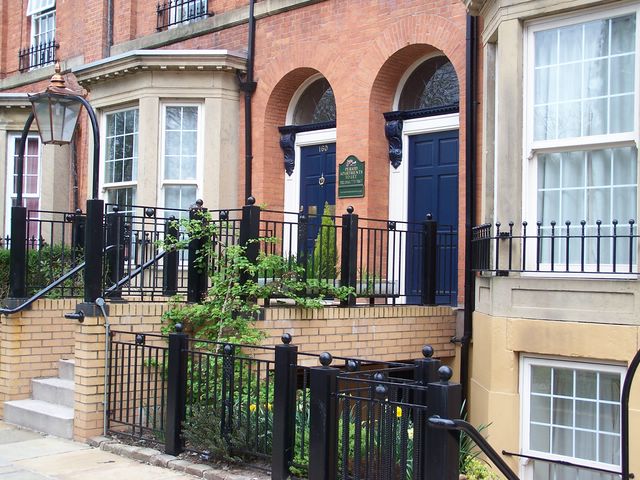 High quality apartments to let in North Manchester
Apartments 2 Let are landlords you can trust and we care as much about our tenants as we do our properties. Our properties have been in the same family ownership for over 50 years.
Each property has recently been meticulously updated to the latest fire safety standards for optimum occupant safety, including the new innovative Bluerad fire supressing devices.  In addition, all our apartments are economical to run and easy to maintain (meeting right to rent EPC rating requirements). As our tenants you can be sure we're always on call, ready to support you with any issues, whether you contact us via our online portal or 24/7 emergency helpline.
All of our apartments across North Manchester also comply with the official UK police "secure by design" standards – combining the principles of 'designing out crime' with physical security.
We aim to let our apartments for the long-term, building relationships with our tenants who know they have a home for as long as they need it.  But our properties are in high demand, so if you find an apartment you like, please book a viewing today.
Modern, luxury apartment design
All our apartments for rent were once large Victorian houses that we lovingly renovated and split into modern, elegant one and two bedroom apartments.  We took time to retain existing period features (in appropriate areas) both inside and out, to maintain the charm of the communal areas of the buildings, whilst adding a contemporary/homely finish to the individually occupied areas.
In every property you'll find a mix of ornate coving and bannister rails, alongside stylish furniture and hi-tech appliances, whilst outside you can enjoy communal gardens with both modern floodlights and traditional copper topped street lamp posts (our trade mark).
Top quality maintenance
All the apartments we rent are meticulously looked after by our in-house maintenance team and our approved contractors.  As we also own a construction company, the skills to maintain and repair your property are always to hand.  We make reporting any issues as simple as possible with all tenants having access to a maintenance and repair portal which we aim to respond to within working  hours.  In addition, we also provide a 24/7 emergency helpline and urgent call out approach.
Security and safety
All of our properties are designed to "secure by design" standards – the official UK Police flagship initiative combining the principles of 'designing out crime' with physical security.  We also adhere to the strictest fire safety standards with each apartment having mains operated carbon monoxide, heat and smoke detectors, unique Bluerad fire water suppressing devices,  fire doors, escape routes and fire assembly points.  All apartments at all levels have burglar alarms installed.(don't be ALARMED we have no memory of any break ins !!!)
Peace of mind
We aim to make the whole process from renting from us as uncomplicated and transparent as possible.  With all the paperwork in place, we'll help make your move as stress free as possible. Finally, unlike some landlords who buy and sell properties on a regular basis i.e. making your secure home tenancy  vulnerable, our apartments are to rent for the minimum 6 months or for the long-term, so as long as you keep to your contractual agreement, you'll have peace of mind that your apartment can be your home for as long as you need it.  We can also move you around our portfolio if your circumstances change, without financial penalties.
Excellent locations
All our properties are located in the North Manchester area that we know well and is identified as having excellent transport links, shopping centres, places of religion and schools.  They are an easy commute to Manchester (3.5 miles away) and Bury (8 miles away) and are close to Metro stations and bus routes.
Communal Areas are regularly cleaned, gardens maintained and windows that aren't the responsibility of the tenants to clean (that open inwards at high level) are maintained and cleaned by our contractors.  We are now installing bike shelters which are available at a cost of £1.50 per week, so you keep your bike secured and under cover.
Car Parking 
All car parks have numbered bays and automatic gates.  As some tenants want one space, some none and others two spaces (when available), we rent these under separate licences.
Apartments 2 Let are professional landlords. under same ownership for over 50 years.We are on the register of Accredited Landlords. Accreditation number : 1129415